---
Classic Rock Presets 80s Edition
---
Product Description
Do you still have your band-patch laden denim jacket sitting around somewhere? And what about that pointy-shaped guitar that looks like a prop from some horror movie? Of course you do! Well, it's time to complete the picture with The Ultimate 80s Rock Amp Designer Pack for Logic Pro X. This pack covers tones from Van Halen to Motley Crüe to Prince to Dire Straits and more. Rad!
---
TOTAL SATISFACTION GUARANTEE:
Here at Logic Studio Training we believe our products are top-notch. But that's us and we might be biased. It's important to us you think the same. If not, don'worry – just let us know any time after your purchase and we'll give you a full refund. For Life.
---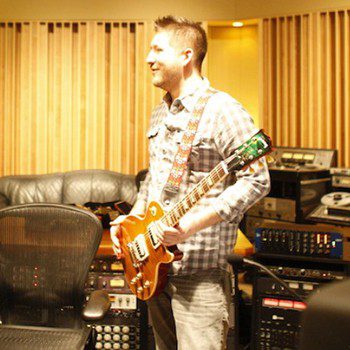 A Note from the Producer
"This project was Brock Jon's idea. While I attach more to the classic rock of the 60s and 70s, he draws more from the 80s. The guitar and bass tones of that era are bigger, bolder, and almost sound like they're from another planet. These tones include spot-on emulations from some of the era's most popular artists, like Def Leppard, Van Halen, Journey, Motley Crüe, and more. What's especially great is they're designed to be ready to go right out of the box. All you need is a guitar, Logic Pro X (or 9), and a bottle hairspray and some spandex. Rad, dude!"
– Rob Fulton
---