---
The Ultimate Classic Rock Amp Designer Pack for Logic Pro X
---
Product Description
Ah, the tones of yesteryear. The Ultimate Classic Rock Amp Designer Pack for Logic Pro X gives you two decades of tones from some of the most legendary guitarists of all time. From Jimi to Jimmy. And a whole lot more! Time to get your Groovy and Far Out on.
---
TOTAL SATISFACTION GUARANTEE:
Here at Logic Studio Training we believe our products are top-notch. But that's us and we might be biased. It's important to us that you think the same. If not, don't worry – just let us know any time after your purchase and we'll give you a full refund. For Life.
---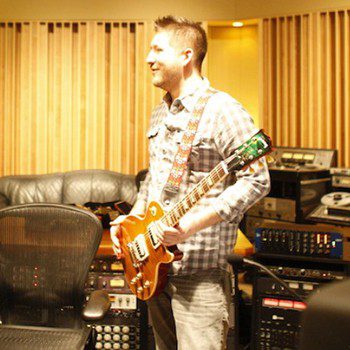 A Note from the Producer
"I'm a huge fan of all the classic rock bands – Zep, Pink Floyd, Aerosmith and on and on. As a guitarist, the guitar tones of the era are about as huge to me as the music. In the beginning, I tried to get those tones using modern amps, but they never sounded right. As the years passed and I saved enough nickels and dimes, I started buying the actual vintage gear. Great as that may seem, it had drawbacks: it was expensive, the gear took up lots of room, and since the stuff was old, it was always breaking down and costing lots to fix. As an experiment, I asked Brock Jon to emulate tones of my favorite artists using only Amp Designer and the plugins that come with Logic Pro X. I have to say – he nailed it. At this point, I've sold of most of my old gear and you know what? I don't miss it at all. Now I have all the tones without all the the headaches."
– Rob Fulton
---